On July 15th we cooperate with our friends from Brutalism Cologne to celebrate several great things:
+ Release of Sector Music 001 by Kavaro (incl. remixes by NX1 & Milton Braldey)
+ First official Sector Cologne Residency of Christian Gerlach from well known record label Lanthan.audio
+ Birthday of Måtyrer from Brutalism
The Brutalism guys will play 3 live sets presenting their own music and Kavaro will play his Thiera EP for the first time in a club. You have the possibility to buy the record first there before it hits the record stores!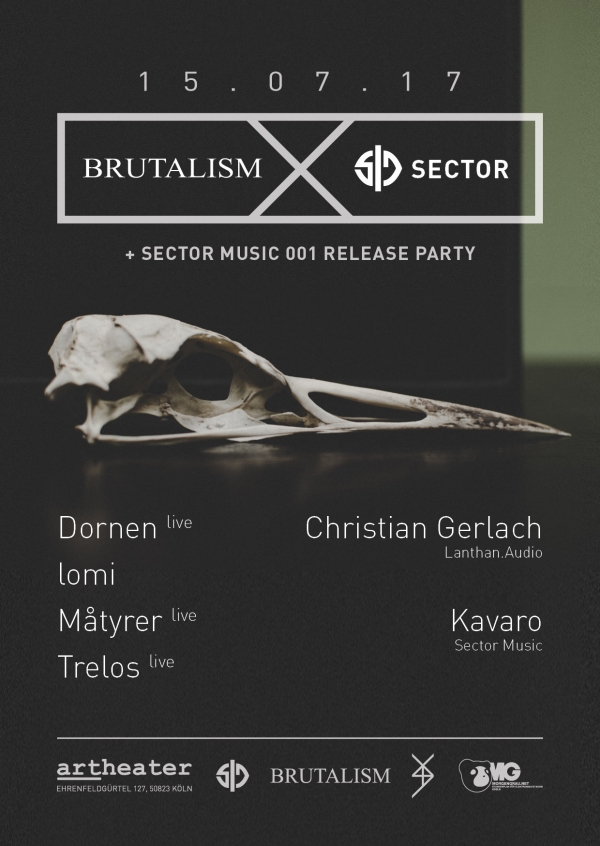 Previews of SCTR-001: http://bit.ly/2sXOoBR
RA-Event: https://www.residentadvisor.net/event.aspx?986612
FB-Event: https://www.facebook.com/events/216382725524693