26.04.2019 at Artheater CGN – Sector with Svreca – Head of Semantica Records, tangram – Live (Purify Records), Kavaro and Måtyrer & Dornen.
Semantica: https://soundcloud.com/semantica-records
RA: https://www.residentadvisor.net/events/1248917
FB: https://www.facebook.com/events/800555670301728/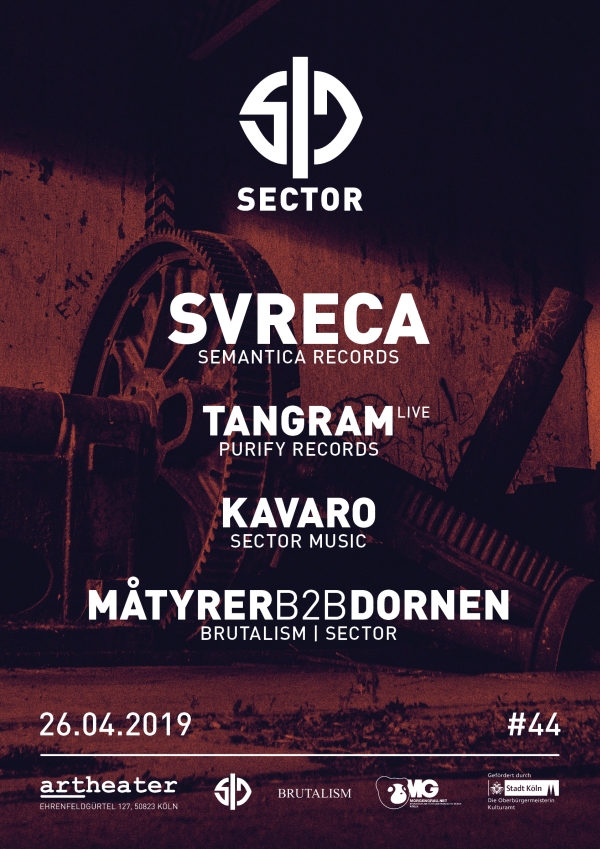 ---
Kavaro's Closing DJ Set at Hospital Productions 29.03.2019 is now available at soundcloud.
---
Friday 29-03-2019 Hospital Productions Night at Artheater Cologne with Vatican Shadow – live, Phase Fatale, Shifted, Kavaro & Stikdorn. Afterparty by Brutalism. Curated by Sector Cologne & Artheater. 🗡🗡🗡
Hospital Productions: https://hospitalproductions.net/
RA: https://www.residentadvisor.net/events/1216676
FB: https://www.facebook.com/events/394166104494001/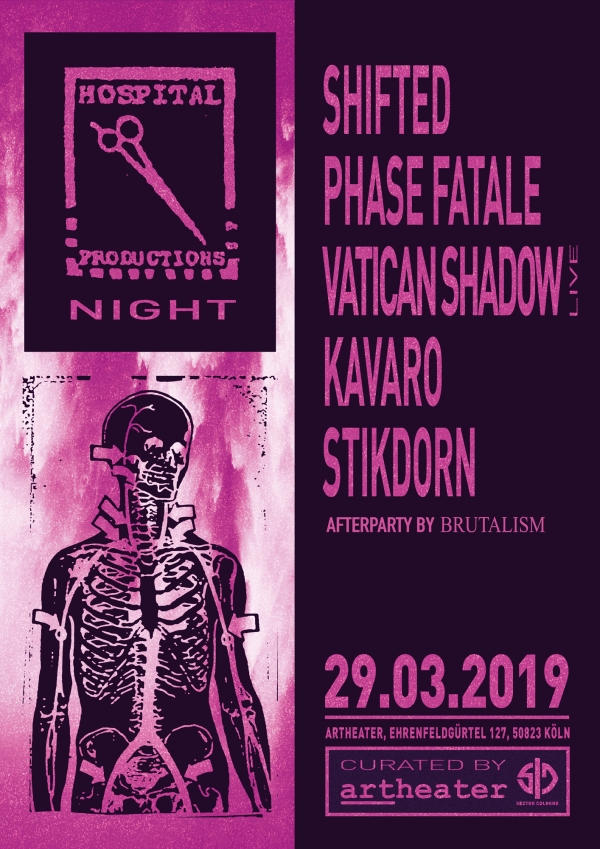 ---
On February 8th 2019 we celebrate 6 Years Sector Cologne on 3 floors with AnD from Manchester (Electric Deluxe, Inner Surface Music), they will play a 3 hours dj set at the main floor on a Funktion One soundsystem. After 2 years Milton Bradley from Berlin (Do Not Resist The Beat! Alien Rain) is invited again to our anniversary. Also we invited Rezystor from T/W/B / RAW, Jan Keuchen (TagX), Abgewandt (Purest Health), MK Braun (Cologne Sessions) and Lomi (Brutalism). Last but not least all our Sector Residents will play this night including a live set from Dornen. Do not miss, we are looking forward to this special night!
Resident Advisor: https://www.residentadvisor.net/events/1199508
Facebook Event: https://www.facebook.com/events/2248274278575844/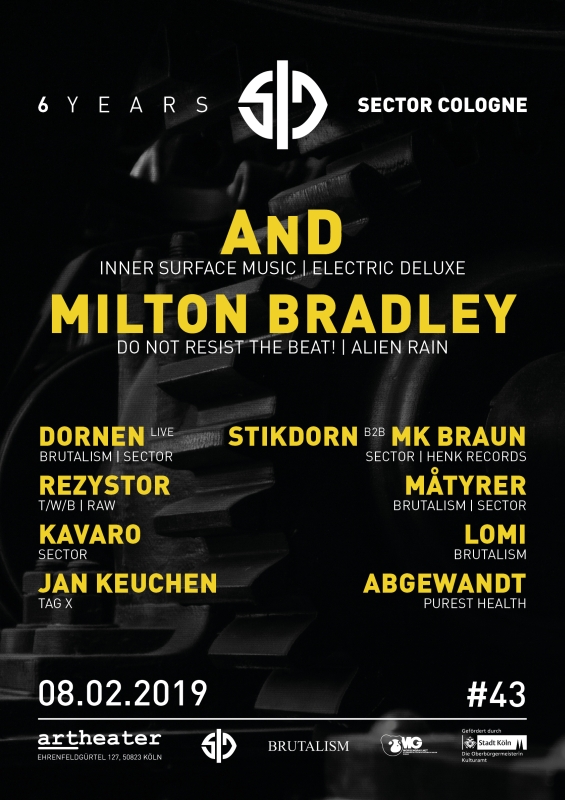 ---
In October and November our homebase Artheater is celebrating 20 Years of his existence. Our contribution to the celebration of the club is a very special Sector Night with the legendary TESTE – Live. Everyone knows the timeless club slammer 'The Wipe' from 1992 on Probe/Plus8 Records. After remixes of 'The Wipe' in 2014/2015 from well-known artists like Rrose, Terence Fixmer, Dino Sabatini or Edit Select actually TESTE released a new record on Phase Fatale's label 'BITE' – The Box Man.
Additionally our new Sector Resident DJs Måtyrer and Dornen will play their 'official' debut at Sector on 23rd November beside Stikdorn and Kavaro.
Resident Advisor: https://www.residentadvisor.net/events/1171275
Facebook: https://www.facebook.com/events/2101759370086584/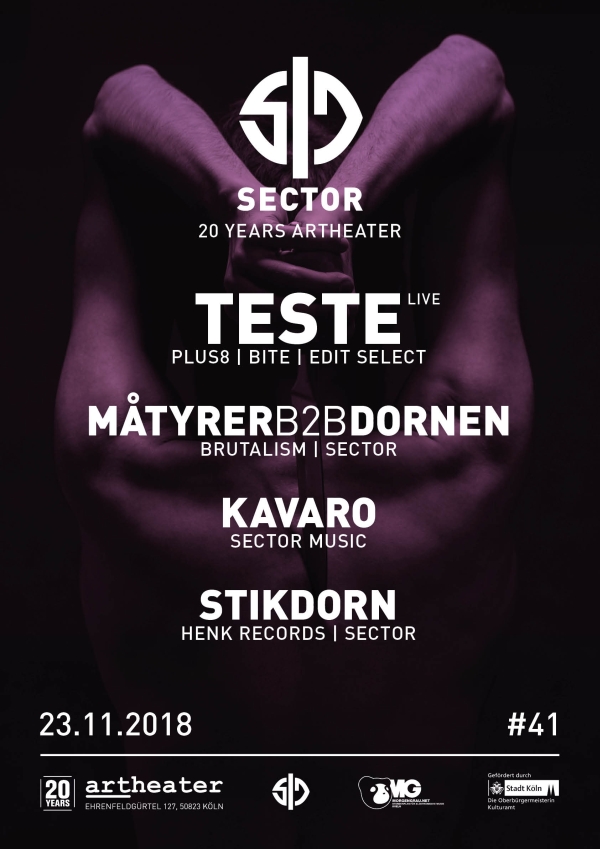 ---
Blogroll

Resident DJ's

Archive

Info